Aahma, which signifies 'to exist,' embodies the elements of Earth, Water, Fire, and Wind. At Corbett Riverside Resort, our commitment is to enhance the part of your existence that you share with us. Hospitality, to us, means service, and 'Seva' is at the core of the Aahma community. We are fully prepared and eager to serve you during your stay and every return visit.
Our philosophy at Corbett Riverside Resort encompasses seamless hospitality in harmony with sustainability. We've adopted a Reduced-Plastic and Paperless approach and are dedicated to reducing our carbon footprint, aiming to play a proud role in an eco-friendly future. Corbett Riverside Resort by Aahma has proudly stood as Jim Corbett's premier property since 1989, consistently delivering exceptional hospitality. Our resort has welcomed guests from around the globe since its inception.
Situated as the gateway to Jim Corbett National Park, we offer direct access to the pristine waters of the River Kosi, enchanting bird sightings from our restaurant, and the captivating calls of the wild. Located in Nainital, Cedar Lodge by Aahma is a perfect escape from everyday life. This two-story wooden-clad cottage provides accommodation with a charming balcony that offers stunning views of the Himalayan valley. Enjoy complimentary WiFi and private parking during your stay. Hideaway by Aahma is located in Uttarakhand's Nainital district, nestled within the Sub-Himalayan region. It occupies a whole hill in the Kumaon Himalayas, bordered by thick Sal forests on three sides that connect it to the renowned Jim Corbett National Park.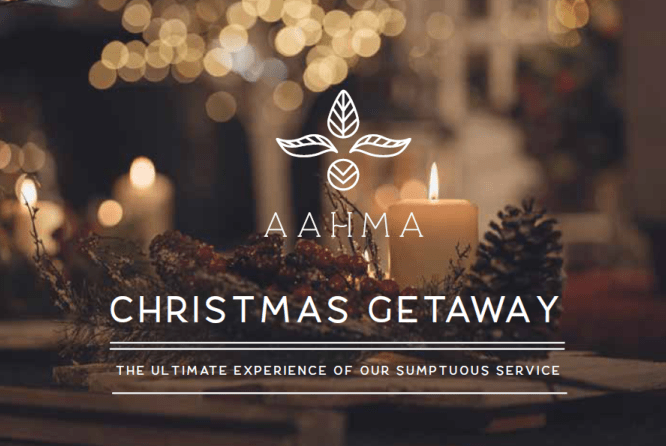 End the year on a festive note, by river Kosi in the lap of nature at



End the year on a festive note, by river Kosi in the lap of nature at