'Aahma' means 'to exist' and it evolves around our four elements i.e Earth, Water, Fire & Wind , our endeavour is to perfect the portion of your existence that you share with us at one of our properties. Hospitality is service and Sevahas always rung truest to the Aahma community – we are wholly equipped & keen to serve you through the duration of your stay & every time you return!
At Aahma, we believe in providing seamless hospitality while keeping keenly in step with sustainability. We have incorporated a Reduced-Plastic and Paperless approach in our practice and are working tirelessly to further diminish our Carbon footprint. We want to be a proud part of an eco-friendly future. The finest of Jim Corbett's properties since 1989, Riverside by Aahma is Aahma's crown jewel. The Resort has hosted visitors from all over the world since its opening.
Being the gateway to Jim Corbett National Park, we bring the sparkling waters of the River Kosi to your very door, exotic bird sightings from our restaurant, and the calls of the wild while. Placed in Nainital, Cedar Lodge by Aahma is an ideal getaway for anyone seeking sweet respite from the mundanity of everyday life. The two storey wooden cladded cottage offer accommodation with a quaint balcony overlooking the Beautiful Himalayan valley with both WiFi and Private Parking provided free of charge. Hideaway by Aahma falls in the Nainital district of Uttarakhand and has geographical and ecological characteristics of the Sub-Himalayan belt. It comprises an entire hill of the Kumaon Himalayas and is flanked on three sides with dense Sal forest connecting it to the famous Jim Corbett National Park.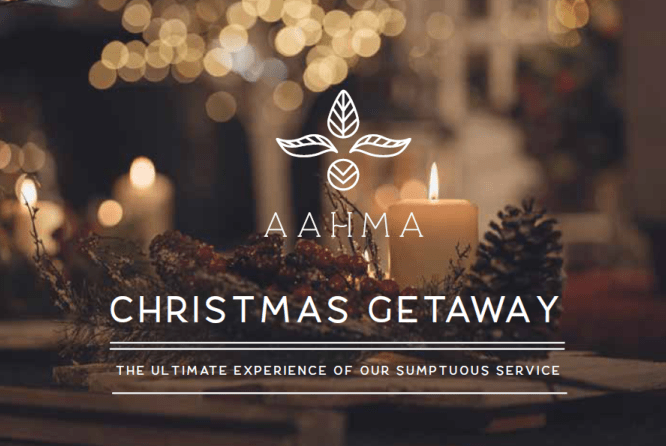 End the year on a festive note, by river Kosi in the lap of nature at



End the year on a festive note, by river Kosi in the lap of nature at